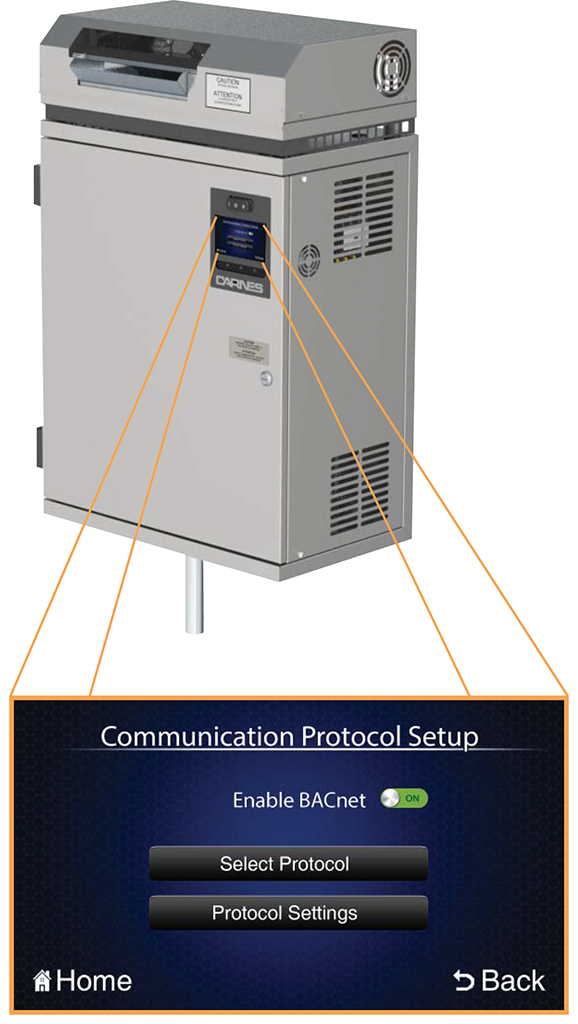 CarnesLink is a new factory installed option allowing connection between Carnes humidifier(s) and Building Management Systems (BMS). CarnesLink communication protocols include BACnet (MS/TP), Modbus (RTU), Metasys (N2), and Siemens (FLN).
CarnesLink Features include:
Remotely monitor up to 29 humidifier functions
Easily adjust Carnes humidifier(s) settings remotely
Remotely turn on/off and drain the unit(s)
Remotely monitor cylinder life counter
Control board comes with a conformal coating, protecting electronic components on the board from moisture, extreme temperatures and corrosion
VQBL - High Temperature Smoke Exhaust
The Carnes Company VQ series centrifugal upblast fan is designed and built to handle the exhaust of extremely hot, smoke laden air during emergency fire situations. The fan discharges unbreathable air to provide vital minutes for emergency evacuations. These fans are to be roof mounted only.

Model VQBL sizes 06-18 incorporate a new support structure. This improved design provides superior structural integrity and decreases exhaust air obstruction. The new one piece aluminum shroud construction provides a seamless transition from outer shroud to Venturi inlet and incorporates a smaller neck diameter which increases fan efficiency, performance and reduces overall size.
Standard Features:
UL Listed for smoke control systems.
Tested at the industry standard 500° F for 4 hours.
Tested at 1000° F for 25 minutes.
Disconnect is external to the fan and mounted in a weathertight enclosure (NEMA 3R Optional).
Dual belt drives come standard.
Adjustable drive sheave comes preset to the requested RPM.
Motor and drive assembly mounted on vibration isolators.
Wheel is non-overloading, backwardly inclined.
Motor compartment is insulated from the exhaust air stream.
Housing is spun and shaped of aluminum - mill finish is standard.
Drain opending is integral to the spun shroud.
Polished CRS shaft with rust inhibitive coating applied.
Please click here for more information.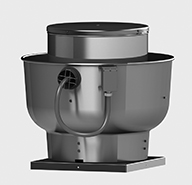 Carnes is a member of the Air Conditioning and Refrigeration Institute (ARI) and the Air Movement and Control Association (AMCA) and maintains certified catalog performance in relevant product groups for the highest assurance of performance accuracy. Intertek Testing Services (ITS) formerly known as ETL Testing Laboratories provides Carnes with ETL listings. Underwriters Laboratories provides Carnes with UL and CUL listings in Canada. Both listings are standard or optional on many Carnes products.